This is a weekly feature, where I get to go all fannish about two randomly-picked favvies (which may not actually be favorites, but got a rating of 3 or higher) that I would recommend to friends! So, here are this week's two picks: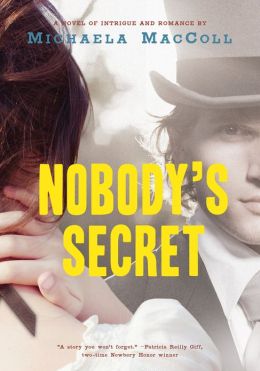 Title:
Nobody's Secret
Author: Michaela MacColl
Genre: historical fiction/mystery
Part of a Series: No
Rating: 3 out of 5
Who'll Like It: Girl-read, fourteen and up due to interest level. Fans of Emily Dickinson and anti-fans alike will enjoy this, as it is mainly a mystery story. It focuses some on her poetry, but not tons.
Why I Like It:
I love mysteries, I love this era, and while I'm not a fan of Emily Dickinson's poetry, I have nothing against her personally. Nobody's Secret is a fun quick read, with some surprising twists, and a spunky protagonist. Perfect for a quiet weekend read.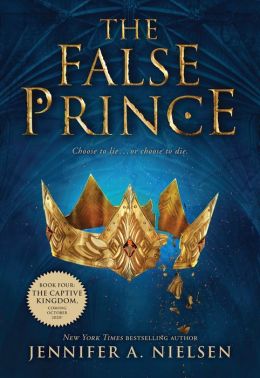 Author: Jennifer A. Nielsen
Genre: adventure
Part of a Series: Yes
Rating: 5 out of 5
Who'll Like It: Girl and guy read, intended for middle graders, but teens and adults alike will enjoy this story's quick-witted and amusing protagonist.
Why I Like It:
It's so hard to write sarcastic male characters without making them obnoxious. But as soon as I met Sage, I loved him. I loved the world, I loved the storyline, and I loved the twists. There isn't a boring moment in this story, and the Author isn't afraid to be cruel to her characters. My expectations with this book were not high, and I was extremely pleasantly surprised when I picked it up.